Builder Template
Builder Template is guidance pattern to allow designers to create their own builder pages.
Layout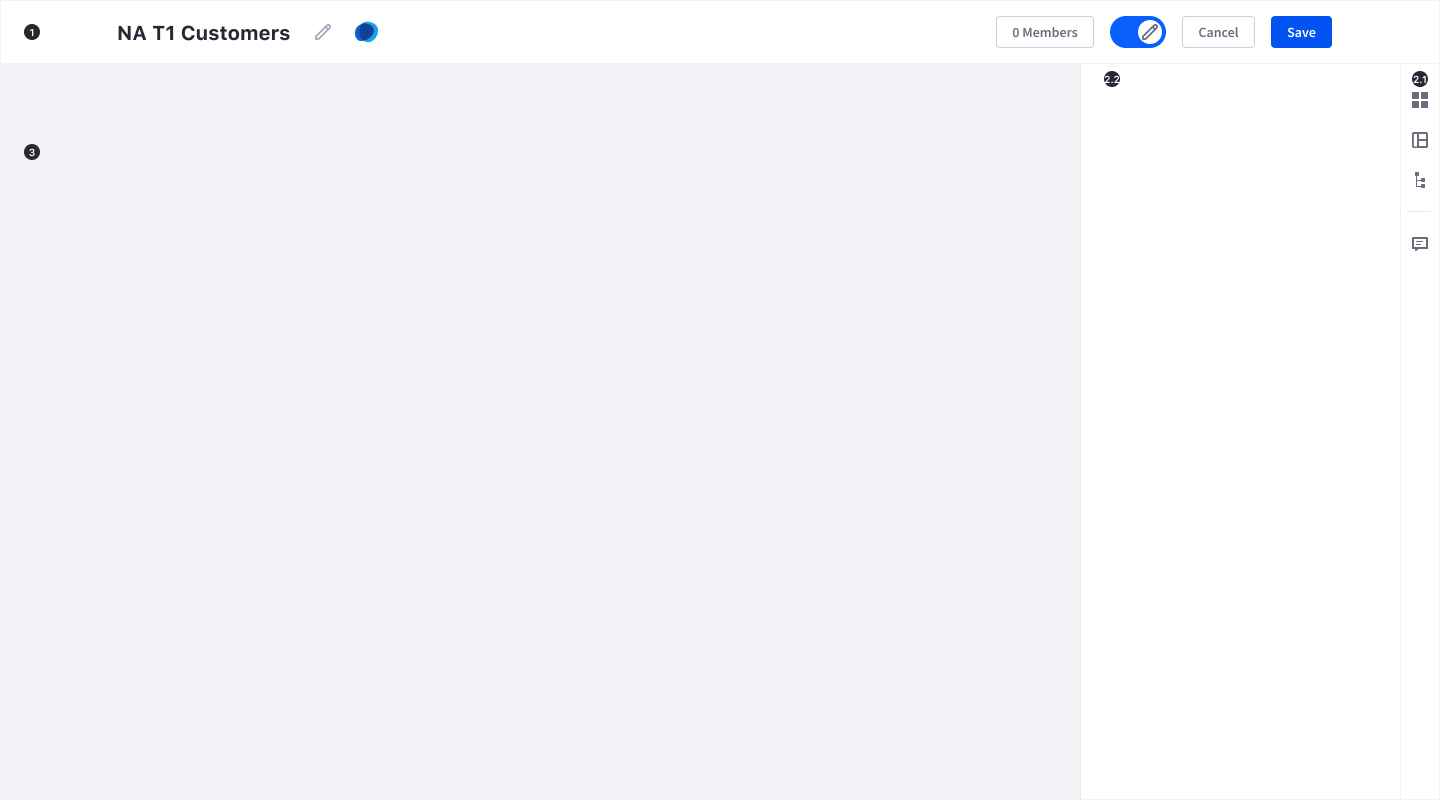 Builder has 3 main areas:
Toolbar area: where to place you upper toolbar
Side panel

Vertical tabbar: only needed if you have multiple panels.
Panel: where to place tools that will allow you to create or enrich the canvas areas.

Canvas
Examples
This template is applied in Liferay DXP in several applications so you can be inspired by following the examples.
Document preview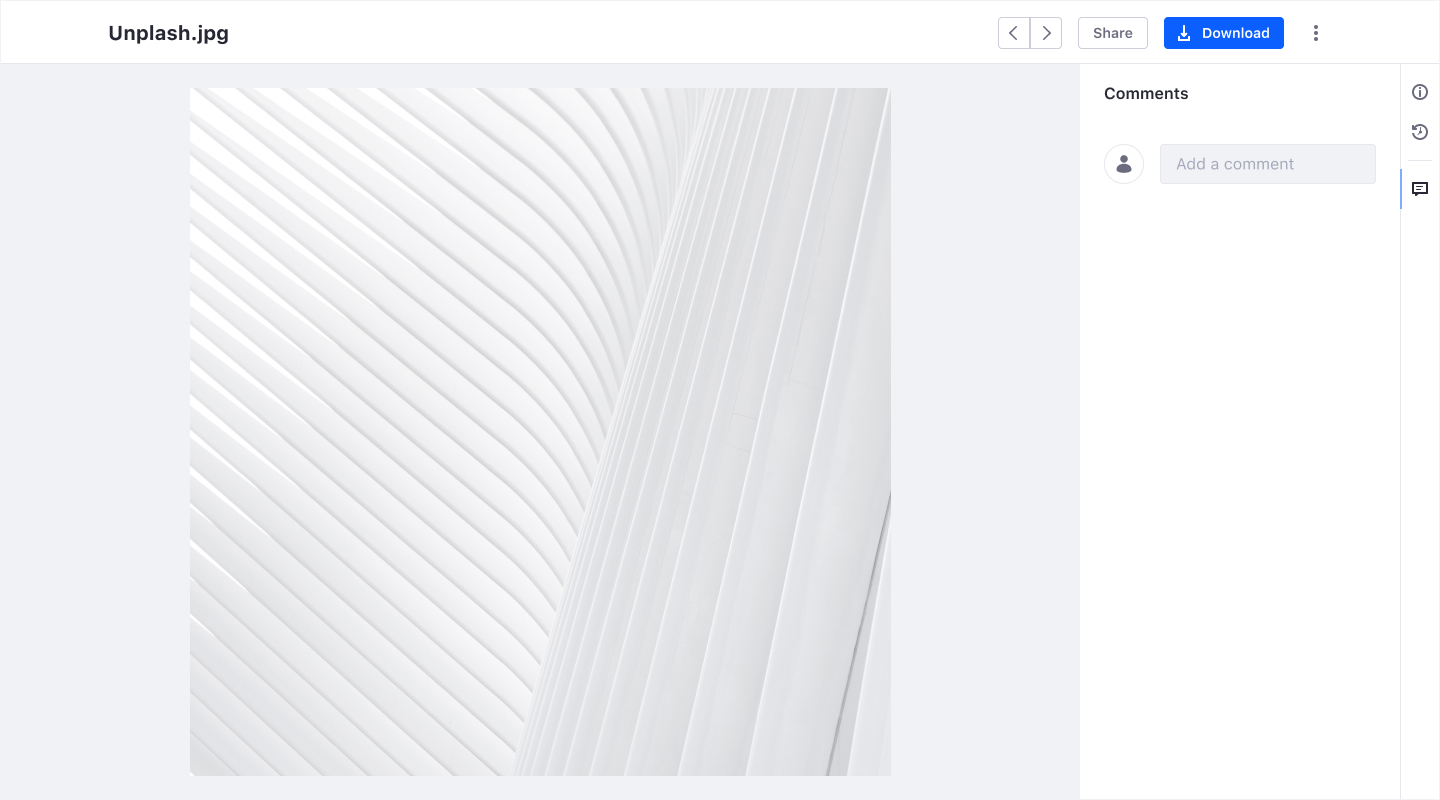 Segmentation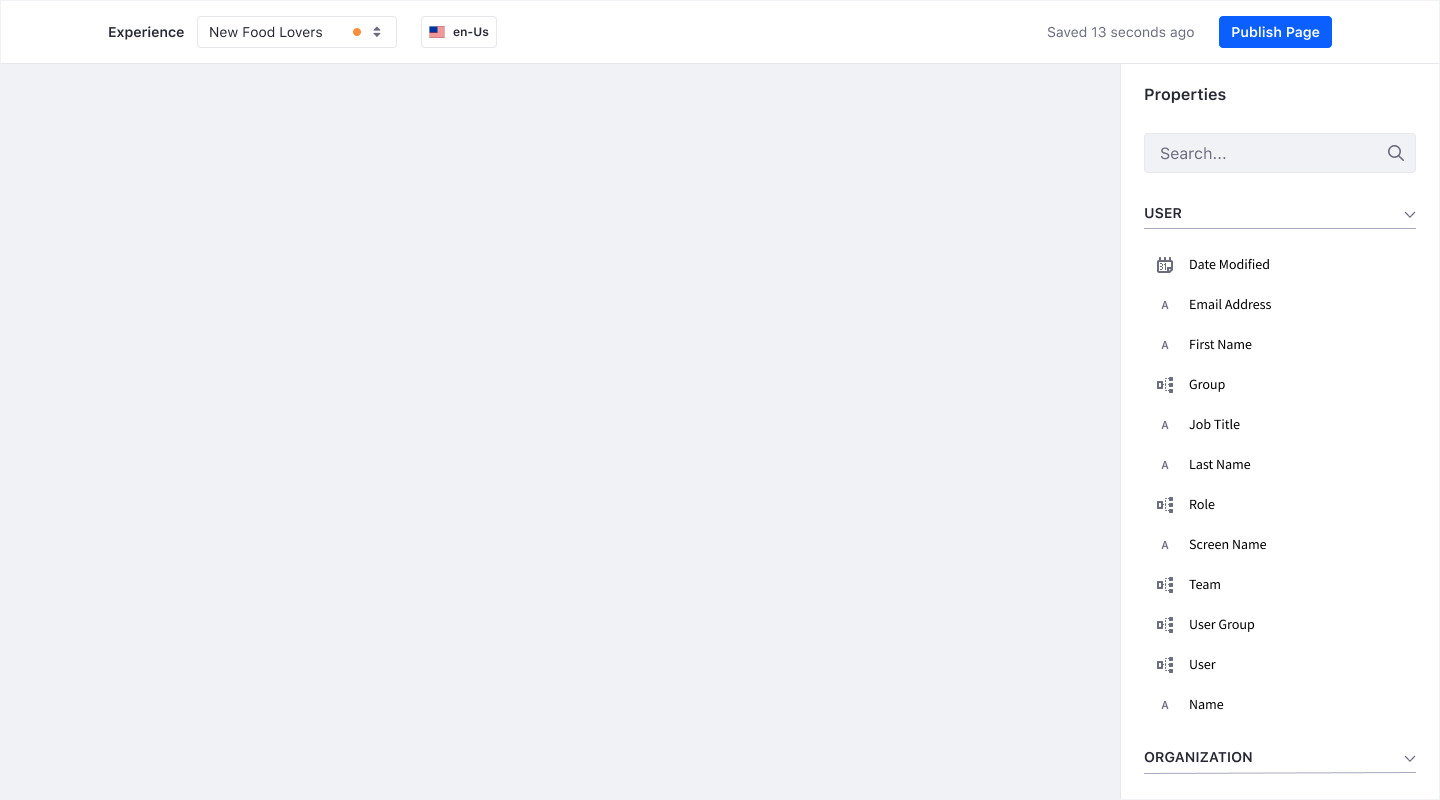 Site builder